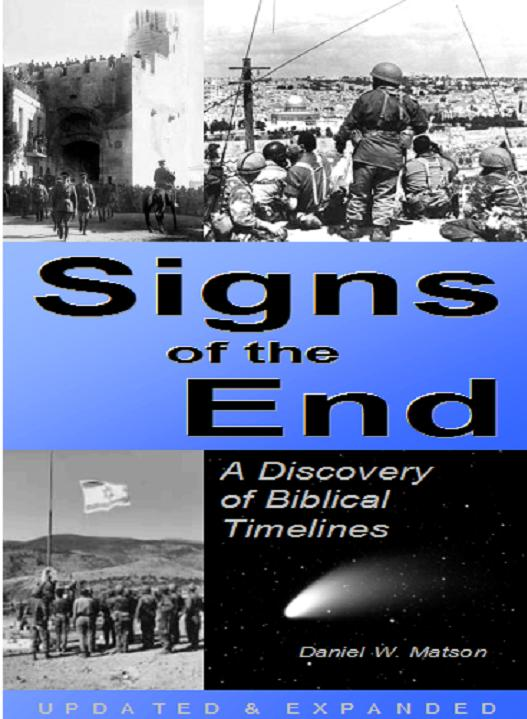 Signs of the End
Daniel W. Matson
Radio Interview on the Gianni Hayes Program – 10/15/08
Please follow the directions below to find the archived mp3 file. The show on 10/15/08 was 2 hours with Daniel Matson's interview over the last hour of the program.
Go to www.TheAmericanVoice.com
Click on "Forum" at the top.
Create a username if you don't already have one and login.
Click on "AVR's AUDIO ARCHIVES" about 1/3 of the way down.
Click on "New World Order Disorder w/Gianni Hayes" about half way down.
Click on "Go to the audio archives" and pick the show you would like to hear.